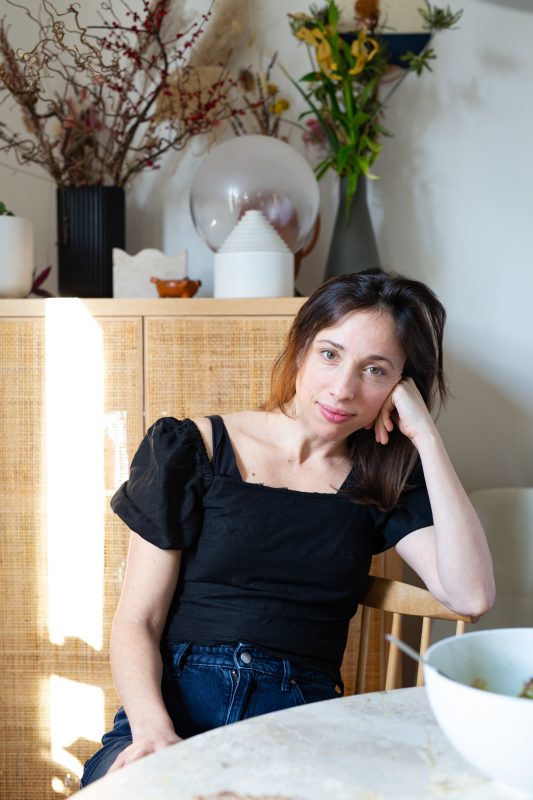 Milia Seyppel Studio is an interdisciplinary design studio based in Berlin Germany, creating interior designs, interior styling, set design, and product design such as: furniture, textiles, accessories and lighting.
We see design as coherent and believe in an overall concept connecting all categories of design, from graphic to interior. The idea, storytelling as well as the functionality and application of our designs are essential to us.
We collaborate with partners internationally.
CLIENTS:
Nya Nordiska
Kasthall
DEDON
Tesa
Vorwerk
Karakter Copenhagen
Lyngby Porcelain
Petit Friture
Skagerak
Bolia
Wallpaper store
Nya Nordiska
Dedon
Garpa
Stern
Living at Home
MyKilos
Exhibitions
2019:
-Kunsthalle Weimar, "Studio 100" 2017:
-Salone del Mobile "20 years Salone Satellite"
-Euroluce together with Karakter Copenhagen
2016:
-Galeria Rossana Orlandi tohether with Karakter-Copenhagen and Lyngby Porcelain
2015:
-"DMY Berlin", on the Audi workbench
-"Salone del Mobile" with Karakter Copenhagen and Petit Friture, Milan Italy


2014:
–"Maison & Objets" with Petite Friture, Lyngby Porcelain, Karakter, Paris France
-
"Designxport opening exhibition", Hamburg Germany
-"3days of Design" with Karakter-Copenhagen, Copenhagen Denmark
-"Salone Satellite" International furniture fair Milan, Italy


2013:
-"Sleeping Dogs", group exhibition, Hamburg Germany
"
-Peter Siemmsen Stiftung" group exhibition, Peter Siemmsen Foundation, Ratzbek Germany
"
-Danish Chromatism" group exhibition, Salone del Mobile, Triennale di Milano, Milan Italy
-"Lys i gamle hus" group exhibition, nordic artists' centre, Dale Norway


2012:
-"Salone Satellite" International furniture fair Milan, Italy
-"Formland fair" Trendzone, Herning, Denmark
2011:
-"Normann Copenhagen Flagship Store", Copenhagen, Denmark
-"Eindhoven Designweek" at DDY Dutch Design Year, Netherlands
-
"Blickfang" Austrian Museum of Applied Arts/ Contemporary Art, Vienna, Austria
-"Gallery S. Bensimon", Paris France
-
"Stilwerk Designgallery", Hamburg Germany
-"DMY Berlin", Germany


2009
-"Fourisalone", My Bauhaus is better than yours,
-Milan Italy
"DMY" My Bauhaus is better than yours, Berlin Germany
2008:
-"(d3) Imm Cologne", Kölner Möbelmesse, Cologne Germany
-"Designpreis Neunkirchen", exhibition and competition, Neunkirchen Germany
-"Design with a smile", Design Museum Gent Belgium
-
"Interieur fair Kortrijk, competition and exhibition, Kortrijk Belgium
2007:
-"Ceramics for Breakfast", Macef Designfair, Milan Italy
-"Sturm und Drang", E 105 Gallery, Bonn Germany
-"Handled with care", contemporary ceramics, London Design festival, London UK
-"Poesie des funktionalem", Industrie museum, Chemnitz Germany


2006:
-"Talents" Tendence lifestyle, Frankfurt Germany
-
"Inside Amsterdam", Galerie Otro Diseño, Amsterdam Netherlands
"Design Mai Youngsters", Berlin Germany
Awards, Nominees, Mentions, Fellowships, Grants
2014:
-Funding grant "Goethe Institut Milano" for Salone Satellite
2013:
-Fellowship "Nordic Artists' Centre Dale, Norway" 2 months artist in residence
2012:
-Fellowship "Peter Siemmsen Foundation, Förderung der keramischen Kunst", 2 months artist in residence
2011:
-Awarded "Time to Design award" by The Danish Art Workshops, Normann Copenhagen, Dansk Dynamit, Danish Association of Wood and Furniture Industries (TA) and OeO, awarded, 3 months artist in residence in Copenhagen
2010:
-Nominee "Designpreis Deutschland" Federal Republic of Germany and German Design Council
2009:
-Nominee "Thüringer Innovationspreis"
2008:
-Nominee "(d3) contest Imm Cologne" Rat für Formgebung Germany"
Awarded "Modular Lighting Instruments for contemporary working  lighting" Interieur Kortrijk
2007:
-Shortlisted "Bright LED" Gwangiu Biennale Foundation
Shortlisted "Premio Vice Magistretti" Depadova
Awarded "Ceramics for breakfast", MACEF Milan
Milia Seyppel Studio
Wipperstr 13
12055 Berlin